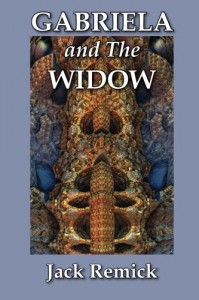 Who were the characters in the story. Gabriela was wery tall and thin. She had long dark hair, and was Mexican. She had suffered great loss when her entire village and family is killed. She was 17, when La Viuda died and this is when her life's hardships seem to end or do they? This is a must read for anyone who wants a book that touches your soul. La Viuda was 92. She had long gray hair, very rich but she was also very feeble and forgetful.
Then there was Naldo. He was a mean man who ran the toad shop and made Gabriela have sex with him. Leah was La Viuda's daughter who was dying with cancer.
What I didn't like – The terrible way Gabriela was treated. It wasn't just the forced sex that bothered me. The subtle, sometimes direct hints that so many people thought Gabriela was not good enough to be in the same room with them.
Top 3 things I liked about the whole book – This is an author who has unbelievable storytelling skills. The story was a fast read, entertaining and magical. The way he explored the relationship between these two women and shared it with the reader was fascinating. I highly recommend this book.
Disclosure - As a Quality Reads Book Club member, I received a free copy of this book from the author via Orangeberry Book Tours in exchange for my honest review.